Welcome to www.starters.co.nz 
starters.co.nz is a web-based subscription resource for schools featuring over 3000 quality pdf, ready-to-use lesson plans including digital resources such as videos and websites that enhance and add depth to the lessons.  

Full access to the lessons library (over 3000 lessons) of starters is by a yearly subscription. When your school subscribes, all teachers at your school have immediate access for 1 year.
Visit our subscriptions page and follow the simple steps.

Subscriptions for individual teachers are now available online at $25.00 (plus gst ) per year
Visit our subscriptions page and select this option when asked.
TERM FOUR 2019 starters&strategies NOW ONLINE
CHECK OUT THIS NEW ISSUE ON USING THIS TEACHERS MAGAZINE LINK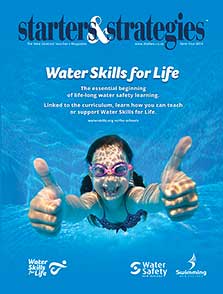 A student-centered classroom, or student-centered learning environment, is one where the focus of instruction is shifted from the teacher to the student, with the end goal of developing students who are autonomous and independent, by placing the responsibility of learning in the hands of the students.
This is not new in New Zealand schools and was pioneered by Elwyn Richardson in the 50s and 60s. Richardson is best known for his book In The Early World, published by the New Zealand Council for Educational Research in 1964. The book tells of his experience developing his child-centred educational philosophy, and was widely taken up by teachers colleges both in New Zealand and the United States in the '60s and early '70s. (http://ea.org.nz/obituary-elwyn-s-richardson-qso)
For an up-to-date American view of this concept, visit this excellent website article which explores the following ideas of turning your classroom into a 'student-centered learning environment'.
Turning your classroom into a community
Developing trust and communication
Finding ways to integrate technology
Creating an environment where mutual respect and a quest for knowledge guide behavior–not rules
Replacing homework with engaging project-based learning activities
Developing ongoing projects
Allowing students to share in decision making
Giving students the opportunity to lead
Getting students involved in their performance evaluation
Visit:
https://www.educationcorner.com/developing-a-student-centered-classroom.html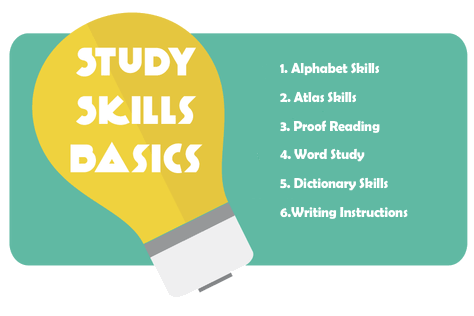 Being able to apply the above study skills to the learning task is one of the most effective ways to help students develop the skills required for independent problem-solving and lifelong learning.
To develop these essential study skills we provide a total of 132 Quiz Cards in the full series.The full programme is suitable for students from Year 4 to Year 10 (and upwards) Start you programme today with the FREE download of 12 Quiz Cards at Level 1. 
Visit Bulletin Board for Free Download Link.

Visit Bulletin Board to check out and download the Exploring the Magic of Water Teaching Unit for Yrs 1-4
PLUS …
links to Watercare Auckland teaching programme lessons and activities for Years 1-10
PLUS …
Dozens of lesson plans for Grades K-12 from the American site Fresh Water Live at:
 https://freshwaterlive.org/resources/lesson-plans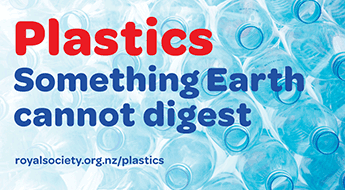 Check Out this Major Report and Class Projects on Plastics in the Environment
A new report by Royal Society Te Apārangi explores the use and disposal of plastics and the effects on the environment and human health in Aotearoa. 
The report includes:
•   Plastics in the Environment: Te Ao Hurihuri – The Changing World sets out how plastics are made, used and disposed of. It outlines how plastics enter and accumulate in the environment, and the risks posed to wildlife and humans. • Global plastic production over time • Infographics • Understanding the plastics problem.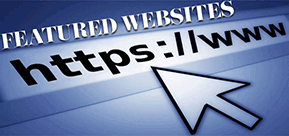 Check out the following 'very best' educational websites featuring five/six sites per month. For August we feature New Zealand Supersites: Click on each link to visit. – Enjoy!
(NEW ZEALAND) OLYMPIC EDUCATION - Inspire your students and explore Olympic Values with these FREE digital resources.
(REFERENCE) ENCYLOPEDIA OF NZ – TE ARA - This beautifully designed and organised Encylopeadia of everything New Zealand. Includes videos and audio clips. A must visit site.
(REFERENCE) MAORI DICTIONARY - Te Aka is the ultimate Maori–English and English– Maori Dictionary 
CROSS CURRICULAR – eTV - eTV is a powerful on-line teaching and learning tool that provides real-time and real-life teaching resources through recorded programmes, live streams and videos, available to be viewed and downloaded.
CROSS CURRICULAR – NEW ZEALAND ON SCREEN - Over 1000 titles of New Zealand film, music video and documentaries – all free to view.
SOCIAL SCIENCE/HISTORY – THE CLASSROOM - The first port of call for New Zealand history teaching resources.


SUSTAINABLE ELECTRICITY GENERATION IN NEW ZEALAND
Social Sciences, Science, Technology, Maths
A cross-curricular (STEM) unit best suited to years 6-10+ that begins by exploring the impacts of electricity on our everyday lives, the history of electricity in New Zealand and methods of production for full class investigation. The unit then focuses on producing electricity using only renewable sources. Students investigate how hydro and wind energy is produced, how households can cut back on their power, what households must consider when choosing solar power, the advantages of electric vehicles, and how to have an electric efficient home. 

                             FOOD SAFETY MATTERS
Social Sciences, Science and Health & Safety-based teaching unit for Years 4-10.
This unit focuses on safe food gathering, safe storage and safe food preparation not only from local and traditional wild food sources but through to foods we purchase at our local supermarket. The main message is safe food gathering and safe food handling – no matter what the food or the source of the food.