Welcome to www.starters.co.nz 
starters.co.nz is a web-based subscription resource for schools featuring over 3000 quality pdf, ready-to-use lesson plans including digital resources such as videos and websites that enhance and add depth to the lessons.  

Full access to the lessons library (over 3000 lessons) of starters is by a yearly subscription. When your school subscribes, all teachers at your school have immediate access for 1 year.
Visit our subscriptions page and follow the simple steps.

Subscriptions for individual teachers are now available online at $25.00 (plus gst ) per year
Visit our subscriptions page and select this option when asked. 


FOOD SAFETY MATTERS
Social Sciences, Science and Health & Safety-based teaching unit for Years 4-10.
This unit focuses on safe food gathering, safe storage and safe food preparation not only from local and traditional wild food sources but through to foods we purchase at our local supermarket. The main message is safe food gathering and safe food handling – no matter what the food or the source of the food. 

Science, Technology and Social Sciences – based explorations to enable students to: understand the concept and causes of climate change and global warming; identify the dangers it poses to our planet; the actions we must all take to lessen the impact of global warming and the major part that renewable energy can play in mitigating the impact of climate change.
Includes 3 Page Teacher Unit and 4 Page Student Climate Change Fact Sheet
Most suitable for Curriculum Levels 2-4+
Download from Science, Social Sciences or Technology sections of our Lessons Library.

KAURI DIEBACK DISEASE – VERY MUCH IN THE NEWS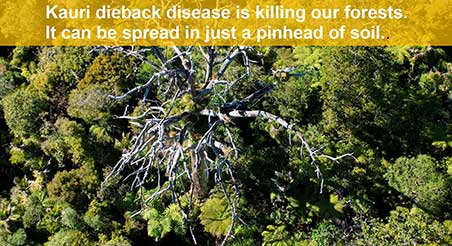 Find out about Kauri Dieback Disease. Download pdf at:
http://www.starters.co.nz/download/get/kaurirescue/64.html
Education Kauri Dieback Cross-curriculum resources at:
https://www.kauridieback.co.nz/media/1461/education-resources.pdf
VISIT OUR TEACHERS MAGAZINE SECTION FOR JUNE 2019 starters&strategies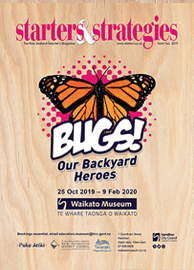 Highlights Include:
4 Page Major Biosecurity Teaching Unit 
English/health/social science/ technology and science-based unit.
Exploring our unique local habitats; introduced plant and animals pests; serious diseases that affect our local habitats; identifying and conducting a war on weeds, protecting fresh water habitats; investigating and connecting with local green spaces; getting important messages out to our community.
The Brown Marmorated Stink Bug 2 page science,social sciences and health-based
This is a pest we don't want as it will have an horrific effect on our agricultural and tourist industries. Students investigate why we are all in this together; learn why it is so important to protect NZ from pests and diseases and the effects and risks posed to NZ by different intruders and why the Brown Marmorated Stink Bug is 'right up there' as a huge risk. The unit concludes with formulating a plan, knowing what to look for and what to do it we spot this intruder and involving our local communities.
Egg Stamping and Tracing Your Egg (2 page cross-curricular unit)
In this unit, students explore the nutritional value of eggs and the steps we are taking to ensure a sustainable future for egg farming including 'egg stamping'. What is it? What does it tell us? What are its benefits to egg famers and to consumers?
Celebrating 50 Years of Conservation Week
Conservation Week 2019 is a very special time to celebrate 50 years of  amazing people who have saved species, created marine reserves, restored habitats and inspired people and local groups throughout New Zealand to value our habitats and protect our local taonga. The unit features dozens of exciting ways your class and district can celebrate Conservation Week – 50 years on!
Sustainable Food Packaging (2 page social science and health-based unit)
Food packaging is really in the news and so is plastic as part of new supermarket strategies. In this unit students will learn about and evaluate the effectiveness of the many exciting new ways that scientists are developing to deliver food to the market in the best possible condition. 
Local Body Elections 2019 (3 page cross curricular unit)
Students will gain an understanding of why it is so very important that we encourage everyone to vote in our local body elections and discover how local councils and community boards contribute to the health and happiness of our communities by providing amenities and services. And yes – students can really play a major part and also take part in Youth Voting for real candidates. 
… plus dozens more starters & strategies! Enjoy!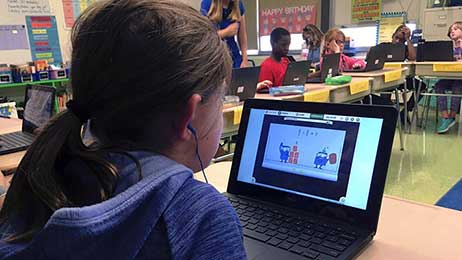 NEW WEBSITE for parents and educators, summarising research on the effects of device use in education. 
This new website has been developed by a group of health professionals and educators. It summarises research on the use of digital technology in schools, looking at both benefits and risks, and the impacts on health, well-being and educational achievement. Developed for New Zealand schools, this 'must visit' website also provides recommendations for educators as well as strategies to share with parents who may have concerns.
Click the link below:

SUSTAINABILITY DATES FOR JULY/AUGUST 2019
The following Sustainability and Environmental Education Events are celebrated in March
                                                •   Biosecurity Month – July (See latest starters&strategies)
                                                •   NZ Schools Peace Week – 5-10 August
Check out details and download resources and activities on Bulletin BoarD