Welcome to www.starters.co.nz 
starters.co.nz is a web-based subscription resource for schools featuring over 3000 quality pdf, ready-to-use lesson plans including digital resources such as videos and websites that enhance and add depth to the lessons.  

Full access to the lessons library (over 3000 lessons) of starters is by a yearly subscription. When your school subscribes, all teachers at your school have immediate access for 1 year.
Visit our subscriptions page and follow the simple steps.

Subscriptions for individual teachers are now available online at $25.00 (plus gst ) per year
Visit our subscriptions page and select this option when asked.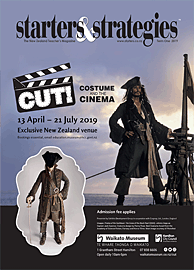 Term One 2019 starters&strategies now on line. Visit our Teachers Magazines section for full details and to download. Online magazine links are live.

SUSTAINABILITY DATES COMING UP IN MARCH/APRIL 2019
The following Sustainability and Environmental Education Events are celebrated in March
      •   Sunsmart – All of March
                          •   International Forestry Day – 21 March
             •   World Water Day – 22 March 
                       •   World Meteorological Day 23 March
                                          •   Whio Awareness Months – All of March and April
                    •   Plant Appreciation Day – 13 April
           •   Earth Day/Week – 22 April
                •   Save the Frogs Day – 29 April
Check out details and download resources and activities on Bulletin Board
COMING SOON – DON'T MISS OUT
FULL DETAILS ON BULLETIN BOARD
Screen-centred schools need to be wary of the downsides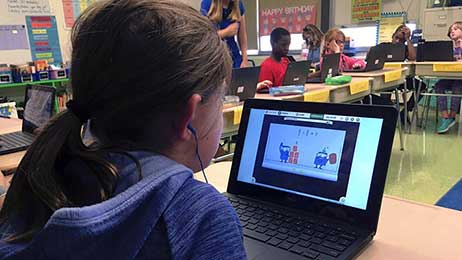 New digital curriculum content is now available for schools and kura to introduce into their teaching and learning programmes. However, research shows that there are many health, and learning problems associated with too much screen time and the real danger that electronic technology can take over their lives.
Read the article 'Dangers of Tech in schools' by Dr Mary Redmayne – researcher at Victoria University of Wellington.
Click here to read the article. 
Visit Bulletin Board for Dates, Topics & Links to videos, websites and lessons
KAURI DIEBACK DISEASE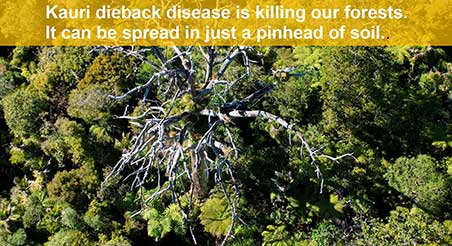 Find out about Kauri Dieback Disease. Download pdf at:
http://www.starters.co.nz/download/get/kaurirescue/64.html
Education Kauri Dieback Cross-curriculum resources at:
https://www.kauridieback.co.nz/media/1461/education-resources.pdf