Welcome to www.starters.co.nz 
starters.co.nz is a web-based subscription resource for schools featuring over 3000 quality pdf, ready-to-use lesson plans including digital resources such as videos and websites that enhance and add depth to the lessons.  

Full access to the lessons library (over 3000 lessons) of starters is by a yearly subscription. When your school subscribes, all teachers at your school have immediate access for 1 year.
Visit our subscriptions page and follow the simple steps.

Subscriptions for individual teachers are now available online at $25.00 (plus gst ) per year
Visit our subscriptions page and select this option when asked. 
 
starters&strategies Term Three 2018 Now Online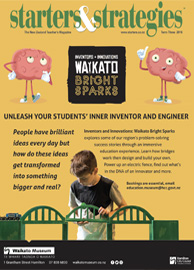 Visit our Teacher Magazine section to view starters&strategies Term Three, 2018 Magazine.
New Zealand ShakeOut Earthquake & Tsunami Drill Thursday 18 October
Entries Close 21 September So Register Your School Today at: www.shakeout.govt.nz
 All of New Zealand is at risk of earthquakes and all of our coastline is at risk of tsunamis. We cant predict when they will happen, but we can protect ourselves and pracxtise the right actions to take.
We also know that when our students are involved in preparing for and learning about natural hazards, they can play a major part in preparing for and teaching adults in responding to and preparing for emergencies.
Don't Miss the New Zealand ShakeOut Schools Challenge! The 'Challenge' runs from 18 October – 31 October and empowers students to be the teachers and show their community how to be prepared. When you register your school for the New Zealand Schools ShakeOut Challenge you will receive a resource for each student to take home and work through with their family. Everyone who completres the challenge will also get a prize. 
Entries Close 21 September So Register Your School Today at: www.shakeout.govt.nz

Internationally acclaimed, "Rembrandt Remastered" will be in Christchurch from September 5 - October 3 2018.
The exhibition which features 57 digitally restored works by the Dutch master, will be on display in
 the  Arts Centre's Great Hall. 
Curated by Dr Erin Griffey, Head of Art History at the University of Auckland and Australasia's foremost specialist on Rembrandt, the works – which include The Nightwatch, The Anatomy Lesson and The Jewish Bride – are presented in their original size and displayed in chronological order with accompanying text telling the story of the works, as well as stories from the painter's life.
The exhibition provides an exciting opportunity for both primary and secondary students to explore and gain an understanding of the visual arts in context.
Click here to explore 16 Rembrandt Art Works
             Where: the Arts Centre Christchurch
             Date: Wed 5 September – Wed 3 October
             Admission: Adults $10, 18 and under $5
             Time: 10am – 5pm, Open 7 Days
Check out all our events at: https://www.artscentre.org.nz/events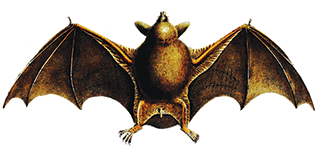 DISCOVERING PEKAPEKA – NEW ZEALAND'S NATIVE BATS
A major unit about our ONLY native land mammals. Full details and links on Bulletin Board.

Safe Boating is a School Programme for 8-12 year olds.
Visit Bulletin Board for further information and website and
email links to 
this exciting schools' programme

Visit Bulletin Board for more information and a link to download this exciting new resource.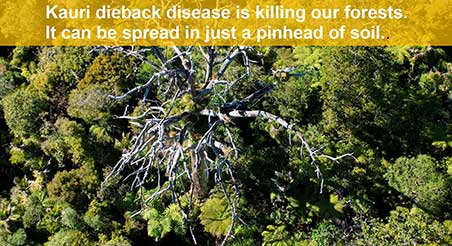 Find out about Kauri Dieback Disease. Download pdf at:
http://www.starters.co.nz/download/get/kaurirescue/64.html
Education Kauri Dieback Cross-curriculum resources at:
https://www.kauridieback.co.nz/media/1461/education-resources.pdf
It's easy to make Environmental Sustainability a major cross-curricular classroom theme in 2018 using our 2018 Sustainability Calendar. 
Education for sustainability is all about challenging and engaging students of all ages to think and act in ways that show respect for and safeguard our precious environment.
The Sustainability Calendar provides web links to events and themes celebrated throughout the year with ideas for teachers to celebrate these events including …
videos, information/websites for student and teacher research, pre-prepared lesson plans, student activities, images and ideas and suggestions for taking class and community action for the sustainability of our environment. 
Click the link below to download the pdf.
Download the Sustainability Calendar  and/or
Visit Bulletin Board for Dates, Topics & Links to videos, websites and lessons